Shakti Power Prash
₹1,590.00 Inc.GST
Shakti Prash is a 100% herbal supplement benefitting men suffering from erectile dysfunction and women suffering from low libido. It works as an impotence cure and enhances the sex drive. The main ingredients of the formula are Safed Musli, Ashwagandha, Shilajit, Gokhru, Javitri, Yashtimadhu and others. The herbal tonic is fit for both men and women providing satisfying results. It essentially upsurges luteinizing hormone (LH) levels in the human body. It increases the sex desire, speeds up the arousal, helps in producing profuse lubricant to have better sex, assists in getting balance sex hormones, helps in getting easy and enjoyable orgasm with multiplicity, provides extra strength and energy for longer sex and gives pleasure and satisfaction. The herbal tonic increases the time of sexual intercourse where you will never feel losing stamina.
Shakti Prash resolves all of the sex-related problems and makes your married and sex life more enjoyable and fulfilled.
Description
Shakti Power Prash Oil
A weak erection is one of the main concerns for men which lowers their self-confidence especially with their partner and disrupts their performance. Focusing on the problem that the penile organ is not strong enough to hold an erection for a long time can destroy a man's pride and self-esteem.
Shakti Power Prash Oil is a herbal and all natural massage oil that helps you get back in the groove and gives you effective results. The regular use of the oil allows men get stronger erections to last long and also increases the size and capacity of the organ at the time of arousal. Besides helping in the enhancement of the hardness, the oil also heals and nourishes damaged and injured nerves by increasing the blood flow to the organ.
Shakti Power Prash Oil is a combination of herbs that are all beneficial, powerful and natural aphrodisiacs. With a blend of these powerful ingredients, the oil has helped a lot of our customers by increasing the duration and pleasure.
Ingredients like Ashwagandha, Yashtimadhu, Safed Musli, Gokhru, Daru Haldi, Pipplamool and many others help in the treatment of erectile dysfunction, libido, impotence and premature ejaculation.
There are no side effects to the oil. It is advisable to use the oil regularly for 2 to 3 months to get the best results. Just apply the oil on the foreskin and massage gently for 5 to 10 minutes.
Shakti Power Prash Powder
Shakti Power Prash Powder is a sex-enhancing and energy enhancing supplement for both men and women.
For Men
It is beneficial if suffering from Erectile Dysfunction, premature ejaculation or impotence. It stimulates the production of testosterone, improves energy levels and overall health. Further, it helps men to have longer and increased time, pleasure and performance.
For Women
In women, it increases the sexual desire, helps in getting multiple orgasms, reduces pain during intercourse, and provides strength and energy to prolong intercourse, speeds arousal and helps in natural lubrication. It enables blood flow and growth of the clitoris and improves stamina and strength.
---
Shakti Power Prash is a registered Brand. Be aware of buying fake and duplicate products from any other unauthorized sellers. Our products are available only on these given websites and below mention contact numbers.
Contact Numbers : 9222220003 / 9222220004
Specification
Ingredients
Shakti Power Prash Powder contains ingredients like Safed Musli, Ashwagandha, Shatavar, Javitri, Dashmool, Shilajit, Salam Misri, Magaj Kheera, Chandi Barak, Magaj Kharbuja, Magaj Kakdi, Magaj Tarbuj, Dalchini, Amla, Gokhru, Rume Mastgi, Chhoti Elaichi and Til Oil.
Shakti Power Prash Oil contains Gokhru, Arand, Lavang, Malkangini, Jaiphal, Ashwagandha, Javitri, Yashtimadhu, Akarkara, Safed Musli, Pipplamool, Kesar, Daru Haldi and Murchit Til Oil.
Package Content
Powder – 2 X 175gms for men & women
Oil – 1 X 15ml only for men
How to use
The ingredients used in Shakti Power Prash and the Ayurvedic formulation helps to provide nourishment and vital nutrients to the entire body. The pituitary gland is stimulated to release hormones which are required for the blood vessels to be dilated in the penis at the time of intercourse. Once the blood vessels are dilated it allows inflow of excess blood inside the penile tissues which causes an erection. The herbs present in Shakti Power Prash increase the sensory threshold for ejaculation bringing about longer and more satisfying sexual intercourse. Regular use is known to give relief from erectile dysfunction, premature ejaculation, and low libido.
Directions of Use
Powder – For both Men & Women – Mix 1 to 2 teaspoons of powder in hot milk. You can use it twice a day. In the night drink it 1 hour before bedtime.
Oil – Only For Men – Apply 5 to 8 drops of the oil on your foreskin and massage gently for 5 to 10 minutes until the oil has been absorbed. Avoid applying the oil on the scrotum or glans. Apply two times a day before intercourse.
Benefits
• Improves libido
• Treat erectile dysfunction
• Improves sexual performance
• Increased pleasure
• Prolonged sexual time
• Enhance arousal
• 100% Natural and Ayurvedic
• No Side Effects
• Control ejaculation
• Improved and increased stamina
• Combats loss of vigor
• Increase resistance to fatigue
Disclaimer
Every individual is unique. Results may and will vary from person to person.
Powder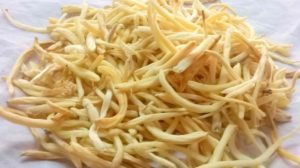 Safed Musli
The herb is being used for centuries for preparation of sex power capsules for sexual enhancement. It is known to improve the overall functioning of the male reproductive organs and strengthening immunity. Scientific research has shown that Safed Musli increases the blood flow to the pelvic region and improves erection. The aphrodisiac nature of the herb is compared to products like Viagra and Cialis but without any harmful side effects.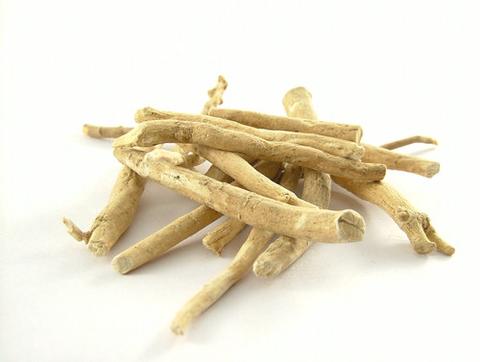 Ashwagandha
Ashwagandha is known as Indian Ginseng. It imparts strength and vigor and has rejuvenating properties. It enhances sexual energy in men and women, boosts lubrication, libido, and satisfaction. It stimulates the blood flow to the clitoris which creates intense experiences.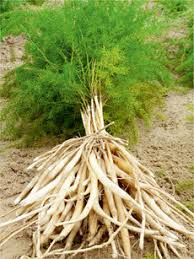 Shatavar
Shatavar is especially best for women as it increases and stimulates the production of estrogen which lubricates the pelvis and boosts libido. It nourishes the reproductive organs in females and enhances fertility. For men the herb is beneficial if they have a low sperm count and loss of libido.

Shilajit
Shilajit is also known as Indian Viagra. It improves sexual function, libido, and performance. It is known to cure premature ejaculation, brings energy and vitality in both men and women. It helps you last longer which ensures satisfaction.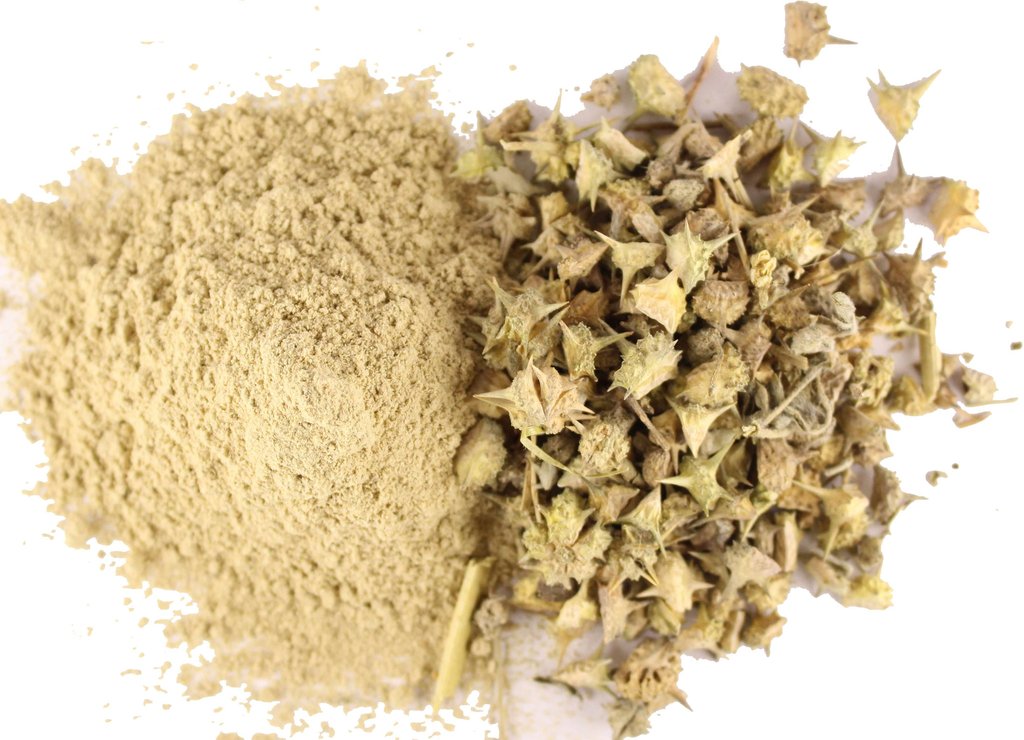 Gokhru
Gokhru or Gokshura improves sexual drive and desire which in turn improves performance. It increases arousal, intensifies orgasms, reduces anxiety and enhances energy.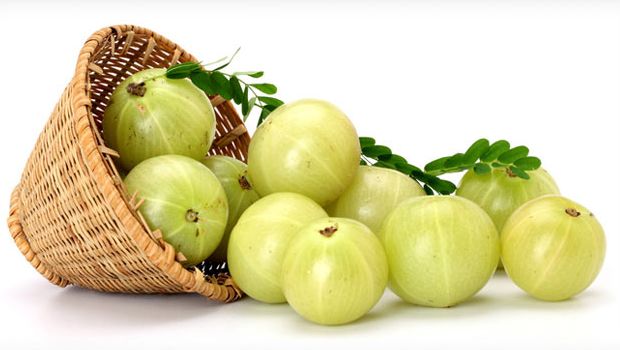 Amla
Amla contains Vitamin C that boosts sperm count and sperm quality and increase libido. It also helps improve virility and vigour. It is a natural remedy for erectile dysfunction. Amla nourishes the tissues and cells thereby boosting energy levels.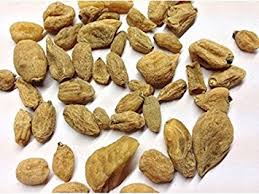 Salam Misri
Salam Misri treats low libido, keeps you energized and ensures erection lasts longer. It helps in all kinds of sexual problems like premature ejaculation, low sperm count, and weakness.