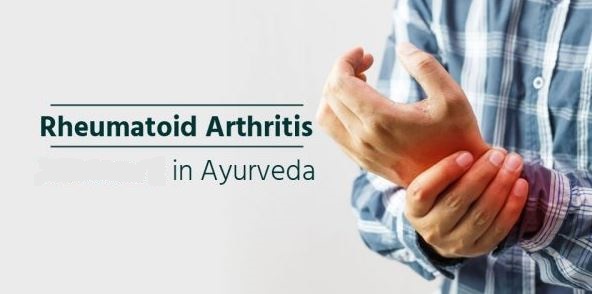 Rheumatoid arthritis as per Ayurveda
Ayurveda in ancient medical science of Bharat and surprisingly it has addressed many diseases and physical conditions. Ayurveda not only talks about symptoms and medicines for such diseases, but also provide information related to diet as a preventive measure. This article provides brief information related to diet for Rheumatoid arthritis patients, as per Ayurveda.
Rheumatoid arthritis is commonly referred to as swelling, stiffness and pain in the joints. Ayurveda describes Rheumatoid arthritis in detail. It talks about, their symptoms as well as remedies. Diet is of paramount importance in arthritis. Therefore, diet is more important in this disease.
What not to eat
All types of astringent substances increase the symptoms of arthritis. Therefore, those who are addicted to betel nut need to quit, if they have arthritis. Avoid foods high in salt. Avoid canned foods specifically. Consumption of wafers, canned liquids, soft drinks, 'ready-to-eat' prepared flours, and ready-to-eat vegetables, along with crunchy foods in attractive packets, can be measure cause to increase the symptoms of arthritis. Yams, sago, fried sago, fried potatoes, fried items of all-purpose flour increase arthritis.
Strictly avoid eating items made from Taro plant. Although Kaamalakand is a dietary supplement for other ailments, it is also an aphrodisiac for rheumatism. Popular snack items like Poha or Paratha should be avoided as far as possible by arthritis patients at breakfast. The gram flour should be avoided in arthritis. This diet should be strictly followed, especially during the cold season. Rheumatoid arthritis patients should avoid cold water as far as possible. If the water is colder due to cold weather, lukewarm drinking water will be the best option.
It is a common misconception to eat rice in arthritis. Rice increases Vat-Dosha. Obese people should shallow fry the rice pure ghee, before using it. Avoid cold foods as well as cold meals.
Arthritis and Non-Vegetarian diet
Avoid use of dried fish. Dry meat, preserved fish, preserved meat are 'Strictly No' items for those with arthritis. Patients with rheumatoid arthritis should not consume buffalo milk if they are obese, nor should they consume spoiled milk products. Paneer, Khova (Maavaa), Sweet items made from milk like Pedha should be eaten only, if the lean person is very hungry, otherwise it should be avoided.
Honey is actually a useful substance from the health point of view, but it increases dryness in the body.  Therefore, arthritis patients should avoid honey consumption. The use of honey, however, is not a problem for rheumatism patients. Avoid green chillies and red chillies. Patients with rheumatoid arthritis should not eat foods that have unnatural colors.
Useful vegetables and fruits
All leafy vegetables are equally troublesome in rheumatism, but it is okay to consume vegetables (except fenugreek, spinach) with garlic and ginger, cilantro or garlic leaves. Fruits and vegetables are more beneficial in rheumatism. Eat vegetables like Drumstick, Elephant's Foot vegetable i.e. Suran, Snake Gourd (should not include gram or tur dal), Red spinach, Brinjal.
Use sesame paste instead of peanuts. Adding more garlic and coconut is good. Khurasani vegetables, chutney, mustard are healthy for arthritis. Vegetable made from banana is absolutely useful. Beet, Carrot, Old onion, Ajwain leaves, Ajwain should be part of daily diet. Fruits like Jamun as well as Toddy-Palm Fruits can be a cause for arthritis escalation.
Other precautions
Avoid sleeping under a fan as much as possible. Bathing with neem and Vitex negundo (i.e. Nirgudi leaves in the bath water is very relaxing. These patients should take a little Ajwain 5-6 times a day before drinking water.
If you want to know more about arthritis and joint pain, do read our blogs on telecart.com . To purchase Orthayu, an effective and 100% ayurvedic joint pain balm, please visit this page.