FairLook
₹1,590.00
Fairlook Lotion is an Ayurvedic formulation with ingredients like Aloe Vera Gel and Turmeric which are a perfect combination to give a clean and clear texture. FairLook plays a major role that lightens and brightens the skin while taking care of skin related problems.








Description
Fair look Lotion is an Ayurvedic formulation with ingredients like Aloe Vera Gel and Turmeric which are a perfect combination to give a clean and clear texture. It lightens and brightens the skin while taking care of skin related problems.
It can be used by men, women & teens.
Fair Look Ayurvedic Lotion is formulated to lighten your dark spots and whiten your skin while nourishing it. Fair look helps to nurture and moisturize skin and help to reduce all flaws in your skin.
It is useful to eradicate pimple marks, skin inflammation, sun-tan, limit scars, flaws, pigmentation, and, keeping up a light composition and an emanating sparkle on your skin.
How does it work?
Daily exposure to pollution and UV rays leads to skin damage, uneven skin tone and darkening of spots. This lotion is the best ayurvedic lotion which helps to heal those damaged skin cells.
The perfectly balanced mix of all necessary Ayurvedic herbs of Fair Look, the lotion helps heal skin. Along with it, Fair Look has Aloe Vera which also brings back skin's healthy radiance. Sandalwood/Chandan further protect your skin from skin damage. Use every day twice to help heal skin and make it more fair, bright and spots free.
Do read more about skin care in our blogs
 Ideal For: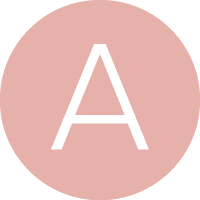 All Skin Types
---
 Benefits:

skin whitening

skin lightening

Non-Irritating

Anti Acne

For blemishes, scars

Pigmentation, Dark Spots

For pimple marks

Use all over the body
---
Each gm of Fair Look Lotion contains:
| | | |
| --- | --- | --- |
| Haldi | Curcuma Longa | 1.00% |
| Manjishtha | Rubia Cordifolia | 1.65% |
| Chandan | Santalum Album | 1.65% |
| Aloe Gel | Aloe Vera | 2.00% |
| Lemon Peel | Citrus Lemon | 2.00% |
| Yastimadhu | Glycyrrhiza Glabra | 2.00% |
| Chirongi | Buchanania Latifolia | 2.00% |
| Gulab Phool | Rosa Centifolia | 2.00% |
| Honey | Mel | 2.00% |
SPECIFICATION
Fairlook Lotion is used to remove pimple marks, reduce pigmentation, blemishes and scars, acne and sun-tan.The Ayurvedic Fair look Fairness Lotion provides you with radiant and glowing skin and helps maintain a healthy and light complexion.
Fairlook is a natural blend of ingredients that are known in ancient Ayurveda to treat skin conditions, enhance the complexion and cure scars and marks. The lotion can be used on body parts that are more exposed to pollution, sun and other environmental factors mainly face, neck, arms and legs. Fair Look has been designed to use by men who usually have tough and rough skin and women who usually have soft and sensitive skin.
Why 1000's of customers like you choose Fair Look?
✓ 100% Natural Ingredients so no side effect
✓ Safe for all Skin Types
✓ GMP certified high quality product
✓ Can be used on body parts.
✓ No need for any expensive skin care
Fair look contains effective and natural Ayurveda herbs that reduce MELANIN, main reason for dark skin. hence works from outside bring fair and glowing skin outside.
Included:
2 tubes of 100gms each
Product Features:
✓Skin Type: For All Skin Types
✓Speciality: 100% Ayurvedic
✓Skin Concerns: Dullness, Pigmentation, Uneven Skin Tone, Acne, Dark Spots
Ingredients:

Turmeric
Turmeric has anti-inflammatory properties that calm the skin, reduces acne and acne marks. It heals wounds and reduces scars. The antioxidants in turmeric revive the skin and provide lustre and glow to the skin.

Manjishtha
The herb has antimicrobial, anti-inflammatory and antioxidant properties that soothe the skin, heal and relieve skin-related issues. It is considered one of the best herbs for the skin as it purifies the blood, removes dry skin and skin rashes.

Sandalwood
Regular use of Sandalwood (Chandan) reduces the appearance of scars and blemishes and promotes smooth and healthy skin. It helps to exfoliate the skin, remove sun-tan, and reduce the signs of ageing, dry skin and wrinkles.

Aloe Gel
Aloe Vera Gel reduces skin inflammation and is successfully used for treating skin diseases like eczema, acne and psoriasis. It hydrates and moisturizes the skin without clogging the pores, lightens blemishes, reduces acne and the infections caused by acne.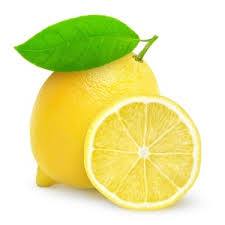 Lemon Peel
Lemon peel takes care of problems like dark spots, wrinkles, pigmentation, and is rich in antioxidants that help to detoxify the body. Regular use of lemon peel enhances skin clarity, and provides glow and softness to the skin and promotes the growth of new skin.

Yashtimadhu
Yashtimadhu (licorice) has antiseptic properties to heal skin conditions like redness. It improves skin tone, removes dark spots, dry skin, rashes and sunburns. It helps in skin whitening and fairness giving a flawless skin.

Chironji
It is used as a skin cleanser and moisturizer and is extremely good for removing pimples.It works as a cooling agent and guards the skin against prickly heat. Chironji improves skin texture, relieves itching, rashes, pain and various skin-related issues.
Gulab Phool
Rose has therapeutic benefits that promote glowing skin, controls oil, cleanses and moisturizes the skin. Rose petals have astringent and antibacterial properties that work wonders for people with acne-prone skin.

Honey
Honey is full of antioxidants that slow down ageing, it is antibacterial for acne treatment and it is incredibly soothing and moisturizing. Honey gives the complexion a boost and creates a glow. It helps increase tissue regeneration and healing and also decreases the signs of scars.
[contact-form-7 404 "Not Found"]
How to Use
Wipe your face with Rosewater making use of cotton. Blend 1 section Fair Look Lotion with two sections of fresh Tomato juice. Combine well. Apply the cream to uncovered body parts. Keep for 15 minutes and wash with cool water. Apply Fairlook twice daily to see signs of improvement.
Precaution: Before applying test Fairlook Lotion on your hand. For individuals with sensitive and susceptible skin, it is not prescribed to use the product. Fairlook isn't prescribed for individual below the age of 12 years and for pregnant women.
[contact-form-7 404 "Not Found"]
Gallery
[contact-form-7 404 "Not Found"]