Best Foods for Weight Loss
Here are the 5 best foods for weight loss. If you follow which foods to avoid and which ones to embrace, we are 100% sure that with using Sweat Slim Belt and Easy Slim Tea, you'll see the kilos dropping off and the inches melting off faster than you can imagine.
The 5 Best Foods for Weight Loss
Cherry Tomatoes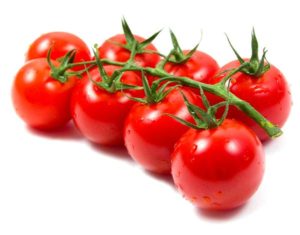 The humble cherry tomato is not just low in fat; it is also high in fiber and is a low-calorie source of many vitamins and minerals. Instead of snacking on processed junk food that is bad for you and make you crave more, snack on cherry tomatoes instead which will fill you up and keep you satiated with way more health benefits.
Chicken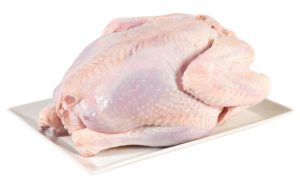 Chicken is one of the healthiest meat options you can choose from. It is nutritious, low in fat, and gives you your much needed daily dose of protein. Of course, we advise you to go without the chicken skin to minimize your fat intake. Avoid the deep-fried variety, and go for grilled or roasted for a flavorful and delicious meal.
Fish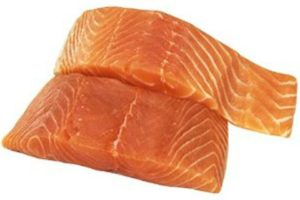 Apart from chicken, another great option that is equally healthy (or even healthier!) is fish. Be it grilled, steamed or baked, white fish is the perfect choice for a healthy and low-calorie meal that is still nutritious and filling. Salmon fish and codfish may be rather high in calories, so we suggest going for tuna fish or any other variety of white fish.
Vegetables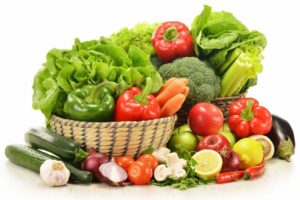 Vegetables are rich in fiber, antioxidants and many nutrients that are important for the human body. Also, vegetables can help to add "volume" or "bulk" to your diet, allowing you to feel a lot fuller on much lesser calories. You'll never go wrong with veggie-loading because they are so healthy and low in calories!
Fruits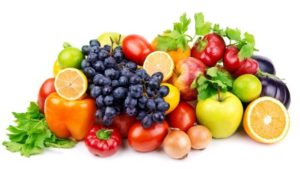 Last but not least, a well-balanced diet should always include some fruits, which are power-packed with vitamins and anti-oxidants, as well as help to soothe any sweet tooth cravings you may have. Our favorite fruits that are highest in fiber and nutrients and lowest in sugar are Dragon fruit, Kiwi, Papaya, Blueberries, and Strawberries.
With the above foods for weight loss in mind, we strongly encourage you to plan a well-balanced diet, with emphasis on one protein meal a day, and as little high-carbohydrate foods as possible.
Here is an ideal Easy Slim Tea meal plan for the day:
Breakfast:
2 Egg Whites, Boiled
Or
2 Servings of Fruit (For example Half a dragon fruit, 2 kiwis)
Snack:
1 box of Cherry Tomatoes (Include some blueberries for a sweet treat)
Lunch:
(Focus on a protein-centric meal)
Etc.
Roasted quarter chicken with grilled vegetables
Or
Grilled Mackerel Saba Fish with edamame beans
Snack:
1 box of Cherry Tomatoes (Include some blueberries for a sweet treat)
Dinner:
(Keep it light and try to avoid meat at dinner time)
Vegetables in the form of Salad (Balsamic Vinegar dressing)/lightly Stir-fried and Sautéed
Or
2 Servings of Fruit
It's that easy to lose weight with the Sweat Slim Belt and Easy Slim Tea coupled with a healthy and nutritious diet.
Order Your Sweat Slim Belt and Easy Slim Tea by clicking the image below