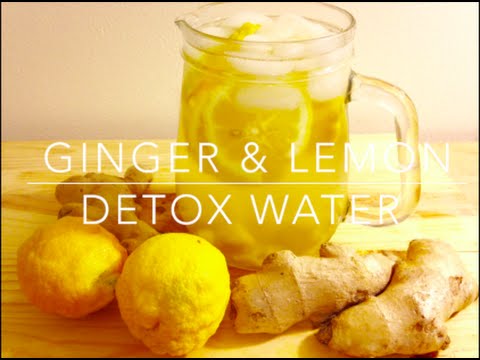 Anti-Inflammatory Detox Water for Clear Skin and Flat Belly
This quick anti-inflammatory detox water can significantly improve your health, skin, and help you lose weight if you drink it daily. All you need is only 3 ingredients and one of them is water.
Detox drinks will magically change your body composition and get rid of toxins even if you eat junk food all day.
They're an easy way to add antioxidants and more anti-inflammatory foods to your diet.
Even if you don't feel like or have any time to make an anti-inflammatory salad or smoothie, there's always time to infuse some water.
Like lemon and ginger.
These two ingredients are both amazing when it comes to detoxification and reducing systemic inflammation in the body. A little bit goes a long way.
It's refreshing, helps you drink less coffee, makes you want to eat less, but more water and therefore makes you feel more hydrated, energized and less bloated.
Drinking this refreshing anti-inflammatory drink is a simple way to improve your skin, your health, digestion and to make your belly flatter.
This lemon ginger water can also help you lose weight because it suppresses appetite and can help control blood sugar.
How to Make this Anti-inflammatory Ginger Lemon Detox Water
There are so many different options to make this anti-inflammatory detox water.
But here's how you do it:
1 lemon, juice of
1 tsp. grated ginger
4 glasses of filtered water
Optional: ice to cool
You mix everything together and drink it throughout the day. You can keep the detox water in the fridge as well; if not then drink it within 3-4 hours.
If you don't like to have chunks of ginger in the water then blend everything they blender, to make sure you've got the good stuff from ginger then strain it. This way you keep the flavor and the antioxidants, but not the pulp.
Another option is: Instead of grating ginger and juicing lemon, you can also slice both and infuse the water like that. This would make a less intense flavor.
Health Benefits of Lemon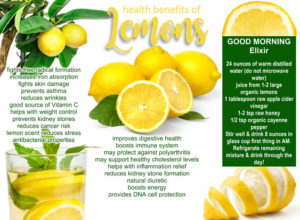 Lemon has a good amount of vitamin C.
How much?
By eating one lemon, for only 24kcal you buy 44.5 mg vitamin C or 74% DV.
Knowing that you are getting enough vitamin C has many health and beauty benefits, among others:
Antioxidant (to prevent diseases like cancer, cardiovascular and neurodegenerative diseases)
Boosts your immune system
Increases iron absorption
Prevents wrinkles
Prevents skin dehydration
Important for proper wound healing
Helps you stay calm
Prevents hair loss
Fat-burning (lower level of vitamin C in the body is associated with a higher degree of overweight)
Important for strong nails and hair
Lemon's acidity can also lower the glycemic index of high GI foods like rice or bread.
Health Benefits of Ginger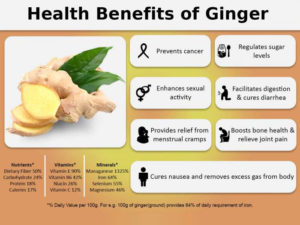 Ginger is one of those foods that got very famous in recent years because it's very healthy:
Lowers blood sugar
Reduces inflammation
Antioxidant (to prevent diseases like cancer, cardiovascular and Alzheimer's)
Fights fungal infections
Helps treat nausea
Can help with arthritis
Reduces muscle & joint pain
Can help with constipation
Benefits of Water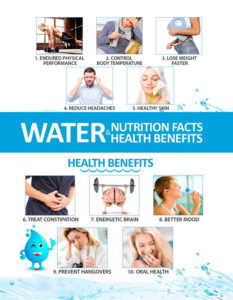 Last, but not least: water! It's surprising how much drinking the right amount of water can do for you:
Better energy levels
Improved memory
Better skin
Actually burns more calories & prevents overeating
Better digestion
Along with this Anti-Inflammatory Detox Water drink try Easy Slim Tea. With only two ingredients Green Tea and Garcinia Cambogia, Easy Slim Tea cleanses, detoxes and helps in weight loss.
Easy Slim Tea is easy to order. Just click on the image below.